Buttons. I love them. They add a little something to so many projects. So why not let them be the project? Here are some button earrings I've made: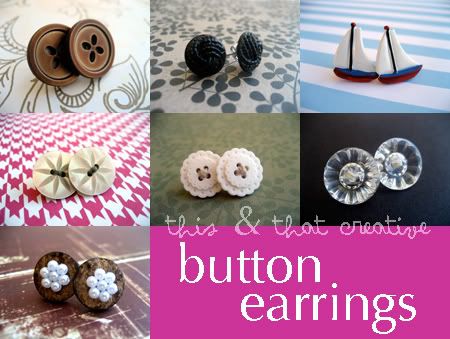 All you need are two buttons, two earring posts w/backs, thread (if you want), and some super glue or hot glue & a glue gun. It's all pretty basic and doesn't take long at all. 
Thread the buttons so they look finished (if you want), tie a knot on the back, and cut the ends off. Then just glue them to the earring posts. If your buttons don't have holes exposed on the front, you will have to deal with the loop that extends off of the back of the button. Just use some cutting pliers, or something similar to cut the back loop off before you glue the earring posts on. There's no need to thread anything in this case.
I've gotten more than one random compliment from strangers when I have worn mine.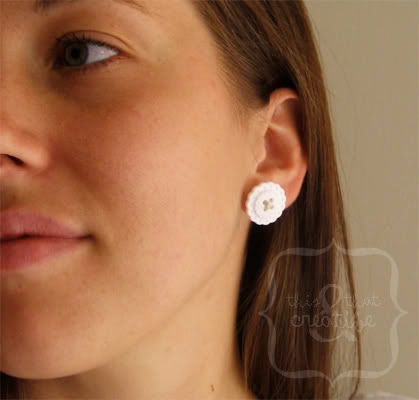 You don't have to stick to just making earrings either. You can make rings, bracelets, etc. 
Check out the cute bracelet my sister, Lizz Gibson, made:
And aren't we so lucky that there are buttons to match every outfit?
Linking up with: